Five element Heavy-Duty Truck Cabin Air Filtration
Oct 27,2022 | Filters.news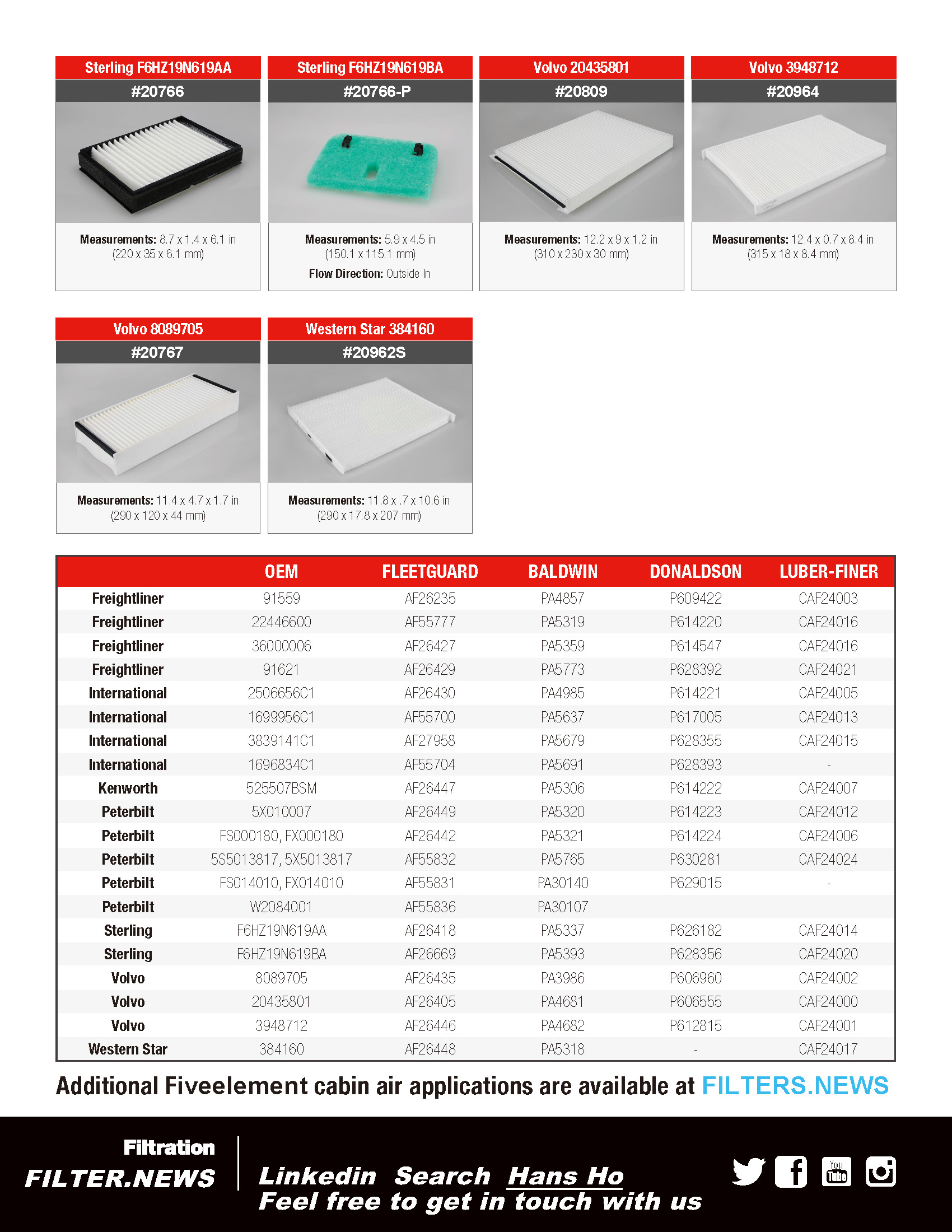 HEAVY-DUTY TRUCK CAB AIR
ENSURE A BETTER ENVIRONMENT
FOR YOUR DRIVERS
A trucker's job demands many hours behind a wheel, and for those long
hauls, their truck is their home away from home. Because the majority of
their time is spent inside the cab of a truck, it is important to provide a
comfortable and safe environment.
Contaminants and pollutants in outside air can create unhealthy and unsafe
conditions for drivers when not filtered out before entering the cab area.
Fiveelement heavy-duty cab air filters are designed to remove harmful
contaminants and pollutants from the air before they enter the truck's cab
area.


Comment